Art by: Ora Fruchter, Liz Asch-Greenhill, Leanne Grabel, Shir Grisanti
Art/Lab is a 9-month creative laboratory for Portland area contemporary Jewish artists working in a variety of media. The laboratory enables a cohort of artists to explore the intersection of Judaism, creative expression and contemporary culture in order to inspire new works while redefining what Jewish art and culture can be. Read about the artists from our past cohorts here
Art/Lab's 2023-2024 theme is מַתָנָה / matanah / "gift."
Gift culture was practiced throughout ancient Jewish life. Demonstrations of gift economy found in Jewish texts lend themselves to critical dialogue and contemplation in today's complex world. We will use the theme of "gift" as a foundation for engaging with Jewish texts, and for dialogue with thought leaders, activists and local culture bearers.
Art/Lab was designed collaboratively by Co/Lab's Director, Rabbi Josh Rose, and Portland artist,
curator and Art/Lab Director, Shoshana Gugenheim Kedem.
View the 2023 Art/Lab exhibition set up
Past Participating Artists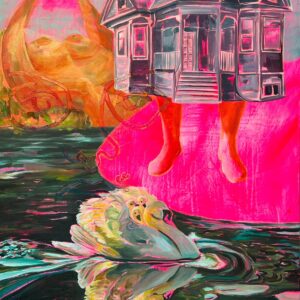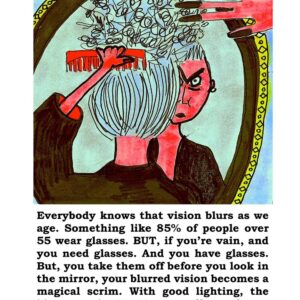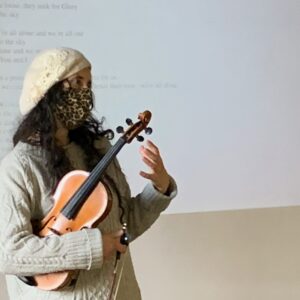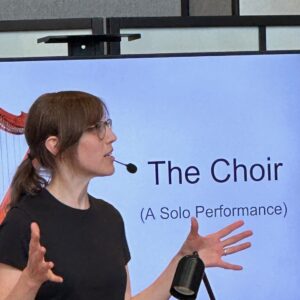 Artists (L to R): Helen Hunter, Leanne Grabel, Michelle Alany, and Ora Fruchter
"Only way it could be better is if there was more of it."

"Art/Lab and my pride in my Judaism is now coming to full fruition in dazzling new ways. I'm beyond grateful to both of you. I have tears in my eyes for how appreciative I am."

"This was without a doubt the most impactful Jewish experience of my life."

"I really appreciate that you both were so thoughtful coming into the year, learning from last year and continuing to shape the program."

"In conclusion, you have created something wonderful! I know it is still finding its shape, but it is already a safe and warm space for creation, learning and community. Thank you!

"The text study was nourishing and inspiring, and the one-on-one mentoring from Shoshana was invaluable -- it impacted and shaped my work. I don't think I could have been or felt connected to the art being created here in Portland, and the Jewish art in particular, without having been a part of Art/Lab. I feel really lucky to have been included, and I think the city really needs this program"- Sonya Sanford (sonyasanford.com)

"This program was a real accelerator for me as an artist and came at a wonderful time in my development. Truly grateful for the launch into broader connection with other artists and the public, as well as a deeper connection to my process." - Justin Carroll (justinjudecarroll.com)

"Being part of the first ArtLab cohort was a bit like meeting close family I had never met before. It helped me to better understand what I do and gave me a context for it. It was a wonderful experience." - Jennifer Gwirtz (jennifergwirtz.org)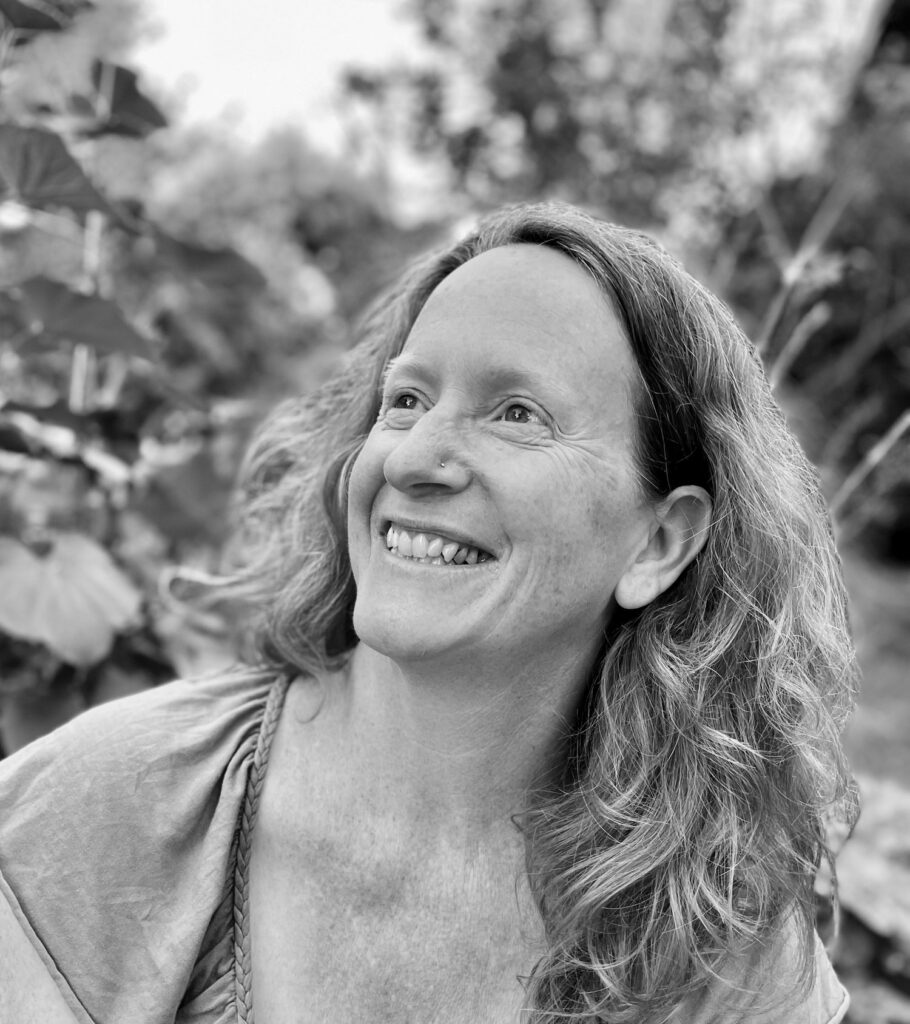 Shoshana Gugenheim Kedem is the Director of Art/Lab. She is an American/Israeli interdisciplinary artist, Torah scribe, curator and chutzpanit. Shoshana's work dismantles patriarchy in Jewish and other spaces, redistributes agency to the public domain and centers the female voice through the sacred and the mundane. Institutional critique and publicly generated solutions provide an avenue for the new imaginary in her socially engaged works.
Shoshana was one of the first women in modern times to train and practice as a Torah scribe. Her scribal work inspired her international collaboration, Women of the Book, launched with the Jerusalem Biennale 2015 and acquired by the Yale University Arts Library Collection. Today her work as a scribe manifests through her ongoing project, Or Hadash |עור חדש, an art intervention in the parchment making industry turning the current practice away from industrial agriculture and re-turning it to the land, the people and the animals they tend. Shoshana is the founding Artist and Co-Director of the Greensboro Contemporary Jewish Museum in Greensboro, NC and of The Gugenheim Portland situated in her family residence in their NE Portland, OR neighborhood where she lives with her partner and children and their three chickens, two rabbits and rescue dog. Shoshana speaks, teaches and consults internationally. www.shoshanagugenheim.com

We are proud to be partnering with the Oregon Jewish Museum and Center for Holocaust Education (OJMCHE).  In addition to hosting Art/Lab for cohort gatherings during the year, OJMCHE offers a special tour of their exhibitions to the artists and will be highlight the work of Art/Lab artists in their social media communications. Art/Lab thanks the Museum staff for their support of Art/Lab and their investment in Oregon's emerging contemporary Jewish artists.
Sign Up for Updates from co/lab
want the inside scoop on Co/Lab and what's coming next?
add your email below to receive email updates and info about upcoming programs.