Art/Lab is a 9-month creative laboratory for Portland area contemporary Jewish artists working in a variety of media. The laboratory enables a cohort of artists to explore the intersection of Judaism, creative expression and contemporary culture in order to inspire new works. Through text study, dialogue, and art practice we want to redefine what Jewish art and culture can be. Read about the artists from our current cohort here
Art/Lab's 2022/2023 theme is Makhloket: Divisions and Integrations. The word makhloket means disagreement or dispute and plays a central role in Judaism's formative era as our Sages argued about proper conduct. A makhloket may lead to constructive change or destructive conflict but also holds out the promise of resolution and integration. We will use this theme as a foundation from which to engage Jewish texts, develop conversation as an artist cohort, dialogue with communal leaders and create our individual works.

Art/Lab was designed collaboratively by Co/Lab's Director Rabbi Josh and Portland artist,
curator and Art/Lab Director, Shoshana Gugenheim Kedem.
The 2022-2023 Art/Lab Cohort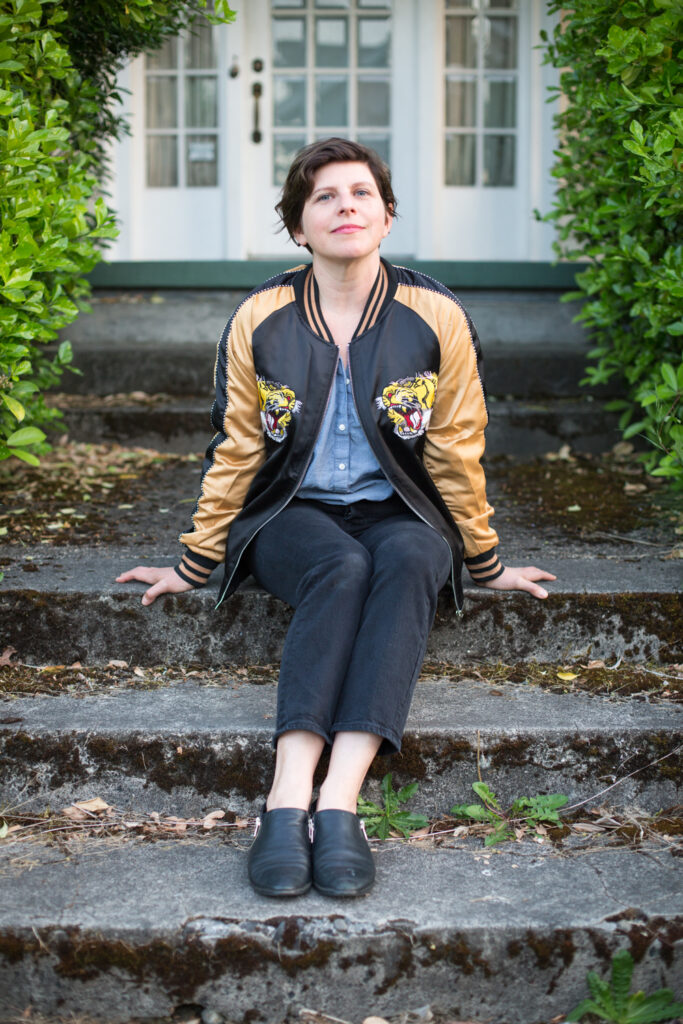 Liz Asch Greenhill is a writer, visual artist, and practitioner of pre-modern medicine living in Portland, Oregon. Her literary erotica, lyric essays, poems, and explorations on art can be found in BUST, The Rumpus, Sinister Wisdom, Gertrude, Phoebe, Atticus Review, and Brain Mill Press, among other journals and anthologies. Liz is the author of Your Salt on My Lips: (Mostly) Queer Literary Erotica (Cleis Press, 2021), and creator and host of Body Land Metaphor Medicine, a public archive of surrealist guided visualizations available on the podcast platform. Liz teaches classes and workshops on creative embodiment, and helps artists and thinkers learn to rely on the body as a renewable resource for ideas.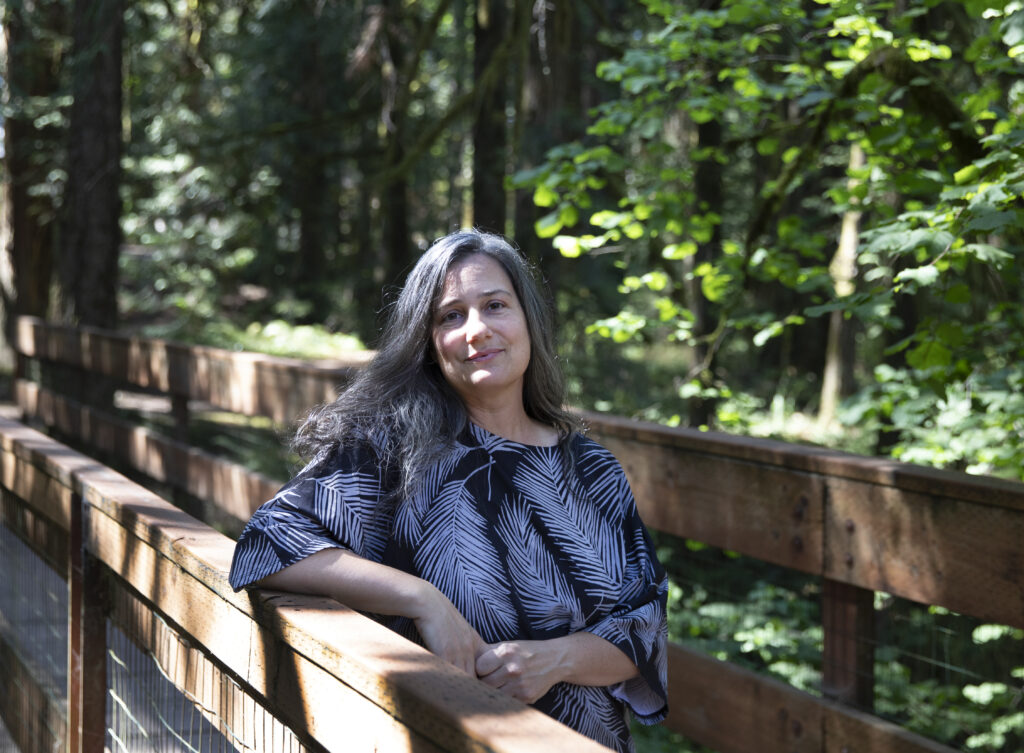 Shir Grisanti is a mother, a feminist business-person, a rewilding land steward, and is nurturing a nascent art practice. A German-Jewish Latinx/Israeli immigrant, Shir founded the arts nonprofit Stelo to support the production of art while facilitating community engagement between individual artists, arts and cultural institutions, and the public. Their work is consistently guided by the belief that society moves toward healthier ways of being through personal growth, collaboration, and community-building.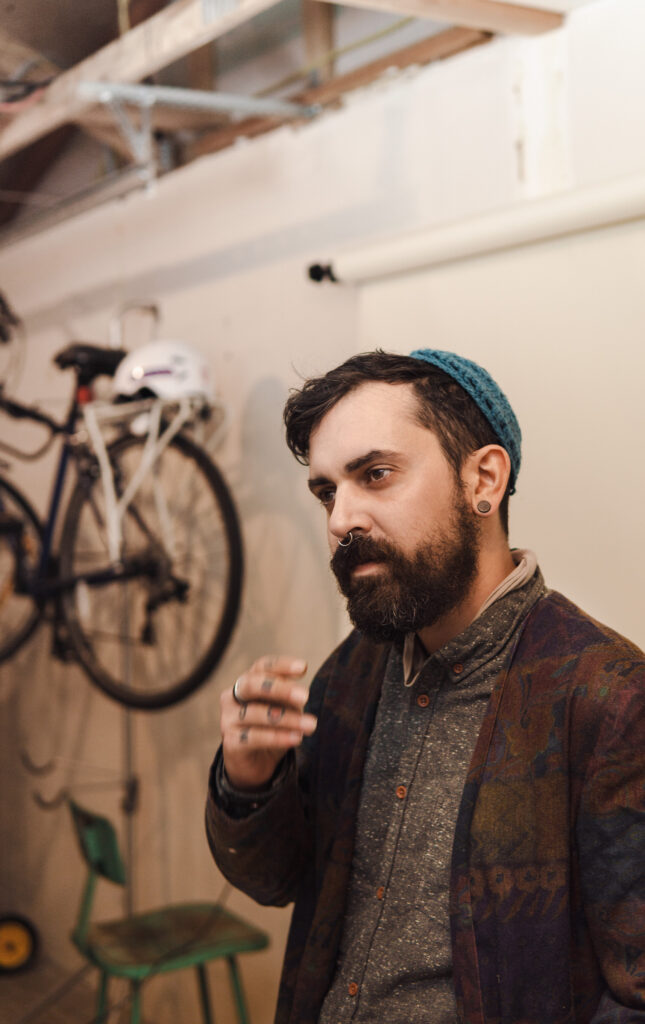 Zac Banik is a visual artist, educator and designer who works in the mediums of furniture, home goods and textiles. His work is concerned with exploring and preserving unique cultural expressions and collaborating across cultures. Currently, he teaches in the Portland metro area and runs a home goods business called Studio Nikto.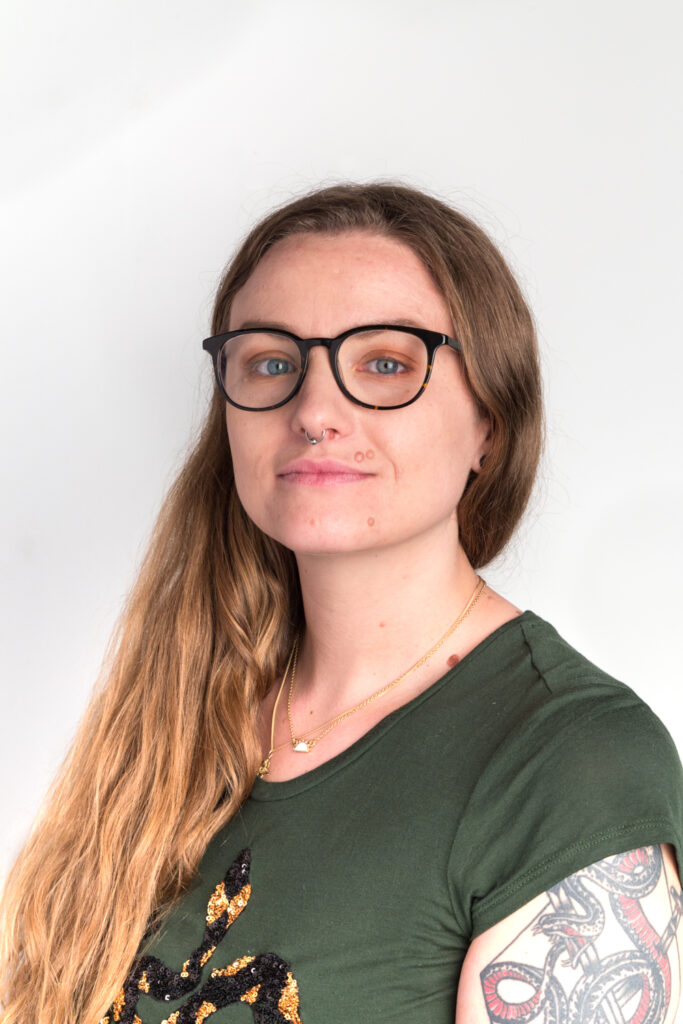 Helen is a painter and multidisciplinary artist with a research-based practice and a love for the unusual. Her recent work has explored trauma, anger, and the catharsis of emotional expression, informed by introspection and intuition. Helen's work aims to challenge systems of power and to engage and validate those who have also struggled with identity, trauma, gender, mental illness, and reproduction. Helen has a BA in history and English from Lewis & Clark College and a BFA in painting and drawing from the Pacific Northwest College of Art.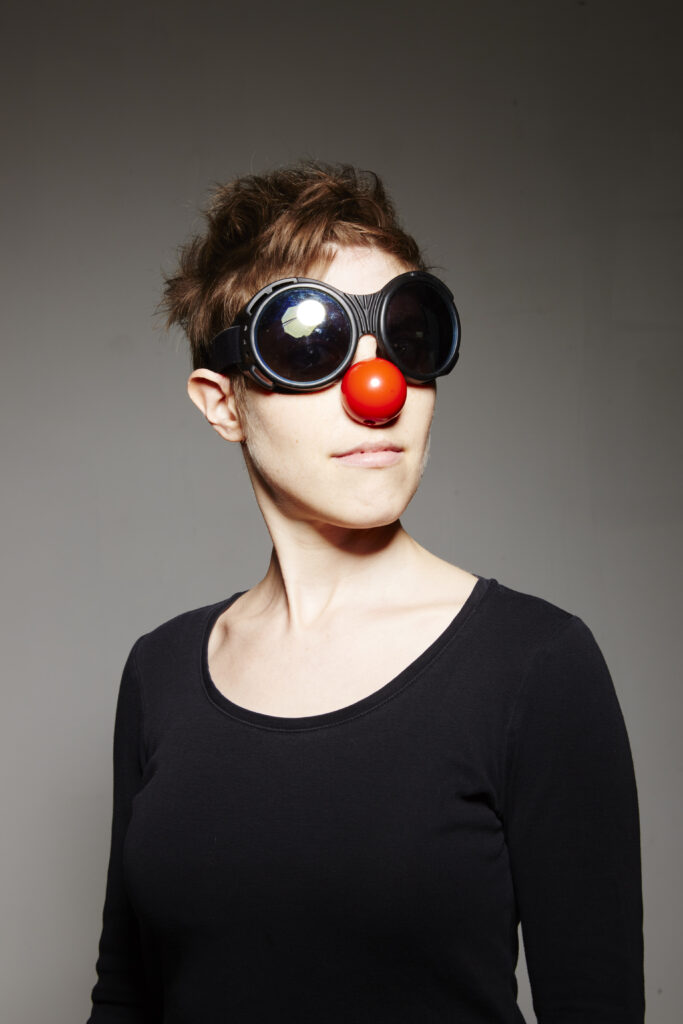 Ora Fruchter is a theater-maker, puppeteer, director and educator. Her most recent show, The Amazing Story Machine, uses found object puppets to celebrate imagination and collaboration. She is the recipient of a Jim Henson Foundation Family Grant, a Young Pioneers Award for innovation in Jewish education, and was selected as one of the Jewish Week's 36 Under 36 (2017). www.orafruchter.com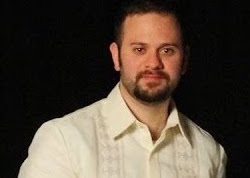 Aaron Kahn is a creative entrepreneur, experimental concert artist, public safety advocate, and writer residing in Portland, OR. As a trumpet player, he has performed across the globe, with Grammy Award-winning and -nominated artists, in major concert halls, and as a featured soloist. He is currently working on a number of ventures that revolve around themes of music and the natural world, music and healing, music and government, and music for peace-bringing. His Judaism informs his work from multiple vantage points, including his Kohanic lineage, his interest in Kabbalah, and his passion for social justice.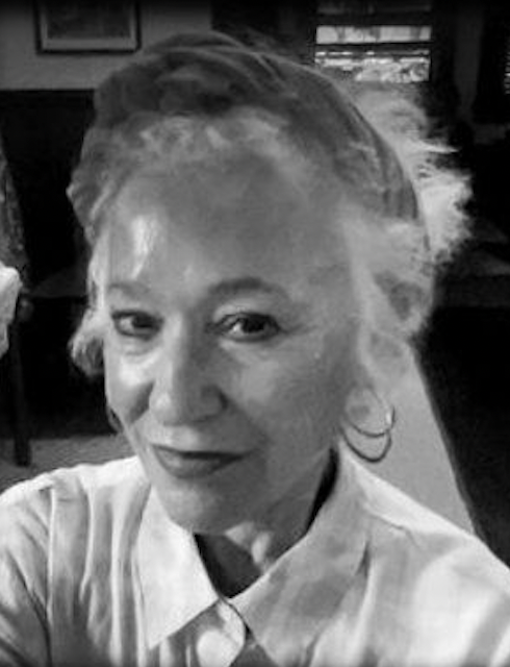 Leanne Grabel is a writer, illustrator and spoken word artist. Her most recent books are BRONTOSAURUS ILLUSTRATED and MY HUSBAND'S EYEBROWS, both a combination of graphic memoir and prose poetry. Grabel is in love with mixing genres and collaborating with musicians and dancers in the presentation of her spoken word. Grabel is a retired special education teacher who worked with teens in lockdown in Portland for a dozen years.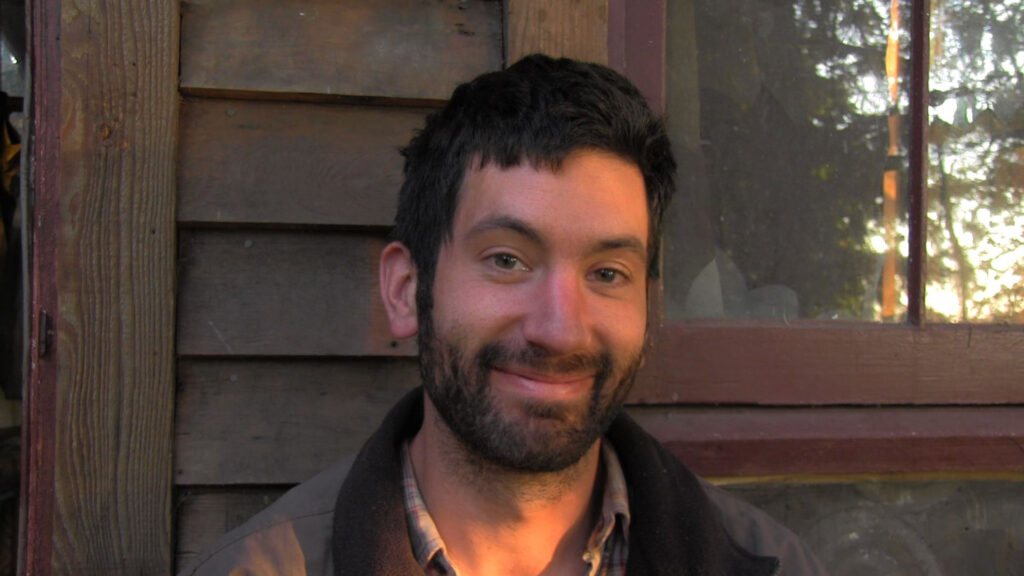 Michael Turner is an award-winning independent filmmaker. He received an Oregon Media Arts Fellowship for his first feature film, The Way We Talk, a deeply personal look at his relationship with stuttering, which has screened at countless festivals, cinemas, and universities around the world. For many years he wanted to create a film about his grandma, a survivor of Auschwitz, and in 2021 he traveled to Hungary to visit a Holocaust memorial that she built in her hometown. MONUMENT, his forthcoming second feature film, will be an exploration of that experience.
Shoshana Gugenheim Kedem is the Director of Art/Lab. She is an American/Israeli interdisciplinary artist, Torah scribe, curator and chutzpanit. Shoshana's work dismantles patriarchy in Jewish and other spaces, redistributes agency to the public domain and centers the female voice through the sacred and the mundane. Institutional critique and publicly generated solutions provide an avenue for the new imaginary in her socially engaged works.
Shoshana was one of the first women in modern times to train and practice as a Torah scribe. Her scribal work inspired her international collaboration, Women of the Book, launched with the Jerusalem Biennale 2015 and acquired by the Yale University Arts Library Collection. Today her work as a scribe manifests through her ongoing project, Or Hadash |עור חדש, an art intervention in the parchment making industry turning the current practice away from industrial agriculture and re-turning it to the land, the people and the animals they tend. Shoshana is the founding Artist and Co-Director of the Greensboro Contemporary Jewish Museum in Greensboro, NC and of The Gugenheim Portland situated in her family residence in their NE Portland, OR neighborhood where she lives with her partner and children and their three chickens, two rabbits and rescue dog. Shoshana speaks, teaches and consults internationally. www.shoshanagugenheim.com
We are proud and honored to announce that this year the Oregon Jewish Museum and Center for Holocaust Education (OJMCHE) will serve as a partner in Art/Lab.  In addition to hosting  Art/Lab for cohort gatherings during the year, OJMCHE will offer a special tour of their exhibitions to the artists and will also highlight the work of some artists in their communications. Co/Lab thanks the Museum staff for their support of Art/Lab this year and their willingness to support Portland's emerging contemporary Jewish artists.
The First Art/Lab Cohort
(2021/2022)
The inaugural Art/Lab cohort program included ten artists representing a diverse Jewish ethnic heritage as well as a multiplicity of genres including music, dance, poetry, prose, painting and textiles. The year was organized around the theme of Shmita (the Torah's Sabbatical Year) as the program coincided with an actual Shmita year on the Jewish calendar. Artist's delved into Jewish texts on the topic, shared ideas with one another, met with Portland artists and activists whose work overlapped with our theme, and presented their work to the public.


"The text study was nourishing and inspiring, and the one-on-one mentoring from Shoshana was invaluable -- it impacted and shaped my work. I don't think I could have been or felt connected to the art being created here in Portland, and the Jewish art in particular, without having been a part of Art/Lab. I feel really lucky to have been included, and I think the city really needs this program"- Sonya Sanford (sonyasanford.com)

"This program was a real accelerator for me as an artist and came at a wonderful time in my development. Truly grateful for the launch into broader connection with other artists and the public, as well as a deeper connection to my process." - Justin Carroll (justinjudecarroll.com)

"Being part of the first ArtLab cohort was a bit like meeting close family I had never met before. It helped me to better understand what I do and gave me a context for it. It was a wonderful experience." - Jennifer Gwirtz (jennifergwirtz.org)
Artists from Our Inaugural Cohort
(2021/2022)
Amy Leona Havin is a poet, choreographer, and director originally from Rehovot, Israel. She is the Language Arts columnist for Oregon ArtsWatch and is based in Portland, Oregon, San Diego, California, and Tel Aviv, Israel. Havin's work is inspired by the coastal deserts of her childhood and constant travels through the canyons and prairies of the American West. With process rooted in the duality of her heritage, she weaves together a collectively introspective body of work, honoring the natural world. www.amyleonahavin.com
Rebecca Clarren has been reporting on the denizens and landscapes of the American West for more than twenty years. Her journalism, which is frequently supported by the Fund for Investigative Journalism and has won a Hillman Prize and an Alicia Patterson Fellowship, has appeared in such magazines as The Nation, Indian Country Today, and High Country News. Her novel Kickdown (Sky Horse, 2018) was shortlisted for a PEN/Bellwether Prize for Socially Engaged Fiction; The Washington Post called it "an impressive debut." She is currently working on work of creative non-fiction for Penguin Books, An American Inheritance: Jews, Lakota and the Cost of Free Land, which recently won the Whiting Nonfiction Grant. www.rebecca-clarren.com
Daniela Naomi Molnar is an artist, poet, and writer working with the mediums of language, image, paint, pigment, and place. She is also a wilderness guide, educator, and eternal student. Her work focuses on issues of climate justice, climate grief, and inter-generational trauma and healing. She founded the Art + Ecology program at the Pacific Northwest College of Art and is a founding Board member and guide with Signal Fire. She holds an MFA in Poetry from Warren Wilson College and her visual art has been shown nationally and has been recognized by numerous grants, fellowships, and residencies. She is founding Co-Editor of Leaf Litter, Signal Fire's art and literary journal and was Art Editor at The Bear Deluxe Magazine for many years. A member of the third generation of the Holocaust and the daughter of immigrants, she lives in Portland, Oregon, in the Cascadian bioregion, atop a buried headwaters confluence, on the unceded land of the Clackamas, Chinook, Multnomah, and other Indigenous peoples. www.danielamolnar.com
Sonya Sanford is a writer, chef, and cooking instructor in Portland, Oregon. Sonya specializes in diasporic modern Jewish food, seasonal and sustainable cooking, as well as Russian Jewish cuisine. She shares her recipes and food stories at www.sonyasanford.com
Justin Jude Carroll is a visual artist, musician, podcaster, writer and father. His paintings have been shown in several Portland venues and selected for a number of private collections. As a singer-songwriter he has recorded four albums and was named Oregon's Best Singer-Songwriter 2007. He is the host of the podcast Quality Human, quality-human.com, interviewing creatives on how they maintain their ethical and spiritual centers. He is also the author of a chapbook of poetry, "Morning in the World." From 2013-2020 he was the Early Childhood Music Teacher at Portland Jewish Academy and has taught and led singing at several Portland-area congregations. He can be found online at www.justinjudecarroll.com. 
Jennifer Gwirtz is a dancer, choreographer and vocalist whose work lies in the intersection of dance, clowning, voice and sound art. Originally from the Philadelphia suburbs, she attended a Hebrew immersion Jewish day school, becoming alienated from Jewish practice in her early teens. She developed her signature movement style over thirty years of experimentation with imagination, sensation and precision, making the invisible visible and celebrating physical asymmetry and the beauty of limitation. From 1999 until 2017 she co-founded and directed Right Brain Performancelab, a collaborative hybrid performance ensemble. In 2016 she began a new chapter after moving to Portland with her family. She made teshuva in 2018 and at the same time started a body of work that asks questions about the female Jewish sacred. Her latest work, which will premiere in spring 2022, explores the aging female and Jewish body, with movement based on shokeling (bobbing, swaying and shaking in prayer) movements, the tradition of the badḥan (comic actor) and the layered collage of texts and voice found in Jewish texts and liturgy. She currently lives in SE Portland with her family. www.jennifergwirtz.org
Ahuva Zaslavsky was born and raised in Tel Aviv, Israel and moved to Portland, Oregon in 2010. She graduated from The University of the Negev, Israel with a B.A in behavioral sciences. Ahuva will complete her MFA program at the Pacific Northwest College of Art in Visual Studies. In her work Ahuva explores themes of memory in relation to trauma in cultural and domestic contexts, through different mediums – writing, painting, printing and sculpting. Her work has been shown in regional and national galleries including Alberta Abbey, Portland OR; Davidson Gallery, Seattle WA; MGNE – Art Complex Museum, MA; Rhode Island Watercolor Society, and Crow's Shadow Institute of the Arts. She has been a visiting artist at Crow's Shadow, OR and currently is a docent at The Jewish Museum in Portland, OR. www.ahuvasz.com
Violinist and vocalist, Michelle Alany, is a dynamic international performer & ambassador of world folk traditions. Deeply inspired by traditional music, she draws from a wealth of diverse influences and creates original folk songs in the vein of her fresh interpretations of Sephardic, Klezmer, Balkan, Mediterranean music, as well as American folk music explorations. Her music brings together years of rich independent and collaborative experience with musicians around the country and in Europe, as well as more recently in the Pacific Northwest. Michelle enjoys sharing songs as cultural vehicles for celebrating differences and appreciating similarities. Michelle's versatility and depth as a performer will stir your soul, delight your senses, commune with your ancestors and ignite your spirit. www.michellealany.com
Jessica Rehfield is a visual artist and teacher based in Salem, Oregon. Born in Juneau, Alaska, she earned a BLA in Art from University of Alaska Southeast in 2006 and an MFA in Craft in Drawing and Painting from Oregon College of Art and Craft in 2019. Her work explores Jewish-American heritage, language and identity in a variety of mediums and formats, including drawing, painting and printmaking, social engagement works, and research of historical and contemporary Jewish experience. Rehfield's Master's thesis considers, in charcoal drawings, Jewish and American identities in light of the resurgence of anti-Semitism enabled and emboldened by the Trump administration. At present, Rehfield's art bears witness to suffering in the midst of the pandemic and resurgence of anti-Semitism, explores inherited grief in conversation with the traditions of Jewish diaspora, and embraces the joy of yiddishkeit. She was Artist-in-Residence in 2020 with Atelier Meridian, where she explored the value of handwriting in the digital age using screen-printing techniques to reproduce monotypes of her parents' and grandparents' handwriting and was featured in The Grief Deck through Artists' Literacies Institute and in Solo____show: Behind the Times with Alyssa Davis Gallery, NYC. www.jessicarehfield.com
Leila Wice is the creator of Mikveh Gathering, an ongoing workshop about Jewish ritual immersions, open to all genders, and anchored in tradition but not bound by it. With a background in fiber arts, costume design, and the social history of clothing, Leila explores the ways embodied, everyday practice reflects and shapes identity. Her most recent work is in ceramics, printmaking, and book arts. These projects on social-justice movements draw on her participation in the growing community of queer scholars of Talmud.
Sign Up for Updates from co/lab
want the inside scoop on Co/Lab and what's coming next?
add your email below to receive email updates and info about upcoming programs.